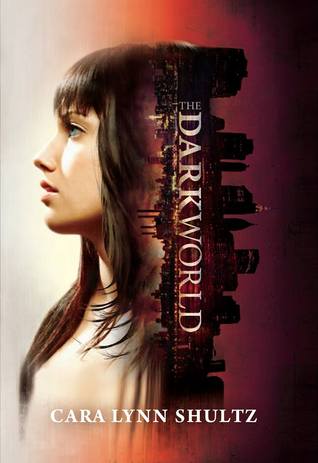 Paige Kelly is used to weird--in fact, she probably corners the market on weird, considering that her best friend, Dottie, has been dead since the 1950s. But when a fire demon attacks Paige in detention, she has to admit that things have gotten out of her league. Luckily, the cute new boy in school, Logan Bradley, is a practiced demon slayer-and he isn't fazed by Paige's propensity to chat with the dead. Suddenly, Paige is smack in the middle of a centuries-old battle between warlocks and demons, learning to fight with a magic sword so that she can defend herself. And if she makes one wrong move, she'll be pulled into the Dark World, an alternate version of our world that's overrun by demons-and she might never make it home.
Goodreads.com
Paige hasn't had an easy life. She sees people no one else does, everyone thinks she's crazy, even her parents are more than concerned. Then, she gets attacked at school and the new kid, Logan is there to save the day and also to explain to Paige that she is definitely not crazy. And that's when the real fun begins.
You guys know I'm a huge fan of Cara's writing. There's just something about the way she tells her stories that are very fun to read. I like Paige as a main character. She's got some real issues she has to deal with throughout the book, especially when it comes to figuring out who she's supposed to be. There are some things that come into play, and I was thinking, yep, you go girl! I'm excited to see where Cara takes her next. I feel like there's a lot of potential in Paige's character.
Now, let's talk about Logan. Yay for an adorable good guy character! Seriously. I feel like there are so many bad boy characters out there (not that I mind. I LOVE me some bad boys). But I also LOVE me some good guys and Logan is all kinds of good. He's just genuine and I adore that. And I liked his and Paige's friendship.
Cara has created a great story, with interesting characters and a crazy world that I honestly do not want to live in. Ha. (Once you read it, you'll understand). And I really think you should read it! I look forward to more of Cara's books and can't wait to continue with this series. Dark World comes out May 27th! Get it, read it, love it!
Happy reading,
Valia